Main Content
Purrfect Serving Is
A simple solution to the cat owner's daily dilemma. Purrfect Serving is the new tool allowing you to easily and equally portion moist cat food.
[Patent Pending]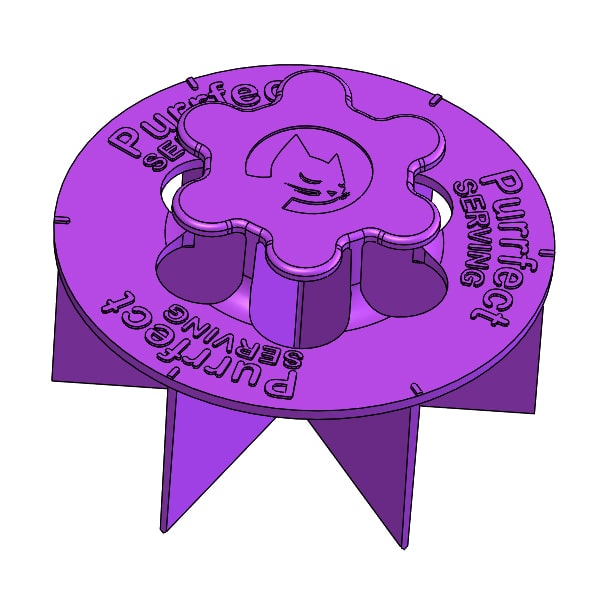 Consistent, Even Portions
Make sure your cat enjoys the same serving size at every meal.
Saves Time
Quickly portion out your cat's moist food with one simple motion.
Several Size Options
Divide the can of food into portion sizes that meet your cat's specific needs.
Dishwasher Safe
Easy to use and easy to clean!
The Story Behind the Product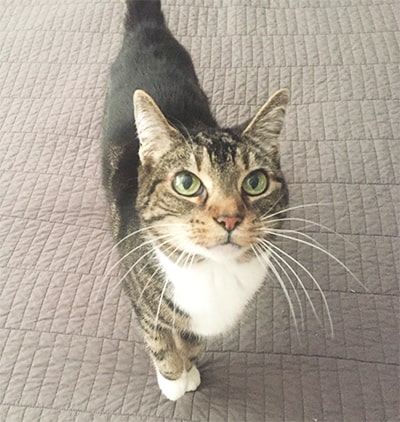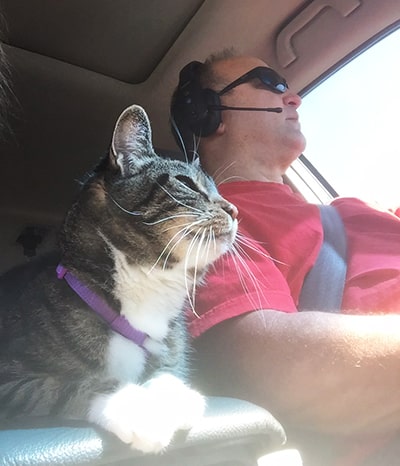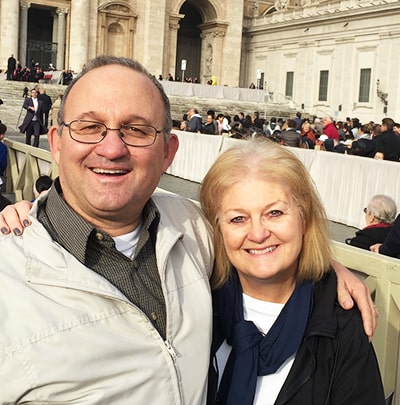 I got my first cat at age 22. She was a Valentine's Day gift from my now-wife, Kristie, back when we were still dating. Ever since then, I was hooked (on cats and on Kristie)!

Over the years, we've shared our home and our lives with many cats. We love their independent nature and how they're always on the go, much like Kristie and me. They've brought us so much joy, and we can't imagine our lives without them! These pictures are of Sarah, our most recent inspiration.

One thing that has always been a challenge for us, however, is making sure we feed our cats even, consistent portions of moist cat food at every meal. It was frustrating when we'd come to the end of a can and have either too much or too little food left for an appropriately-sized portion. I thought that there had to be a product on the market that could divide up a can of moist cat food into even portions. So, I searched…and I searched. I looked online, and I asked around at pet stores. But I couldn't find exactly what I was looking for.

I concluded that if I wanted a tool that could evenly portion out my cats' food, I would have to create it myself. I'm not an inventor, but I have been a small business owner for many years, and I took up the challenge of creating this product with enthusiasm! The result is Purrfect Serving: an easy-to-use tool that comes in several sizes for consistent portion control of moist cat food. I realize Purrfect Serving is a simple invention—we're not curing cancer or solving world peace here—but it does help provide a solution to an everyday problem that I think almost all cat owners face.

We know you love your cats as much as we love ours, and we're confident you'll find Purrfect Serving as helpful as we have!

-- Matthew and Kristie Grisafe, Founders of Purrfect Serving
Charitable Partners
We're currently evaluating several cat charities to partner with in a number of ways, including the donation of a portion of the proceeds from product sales.
Suggest a Charity